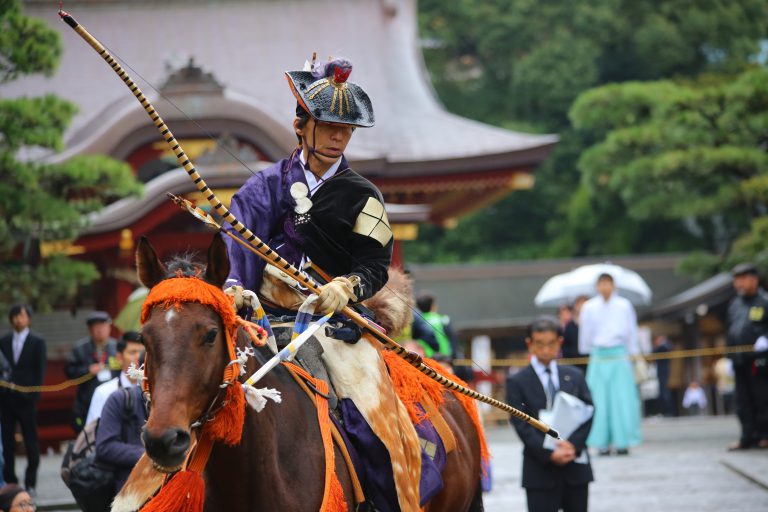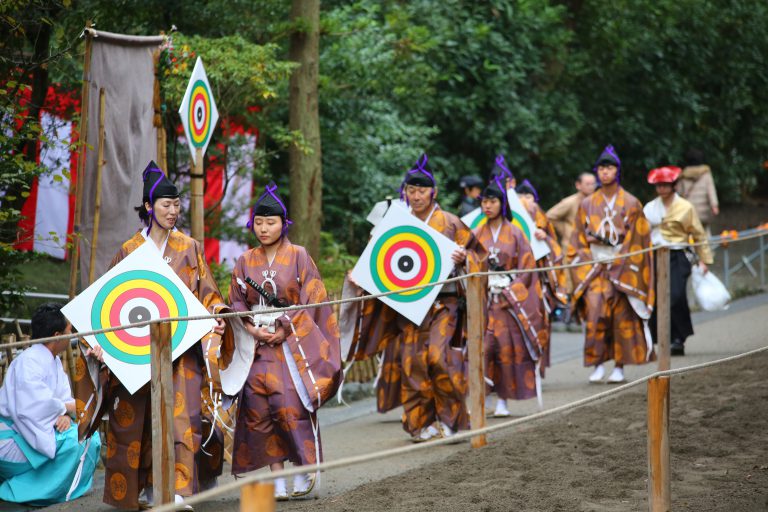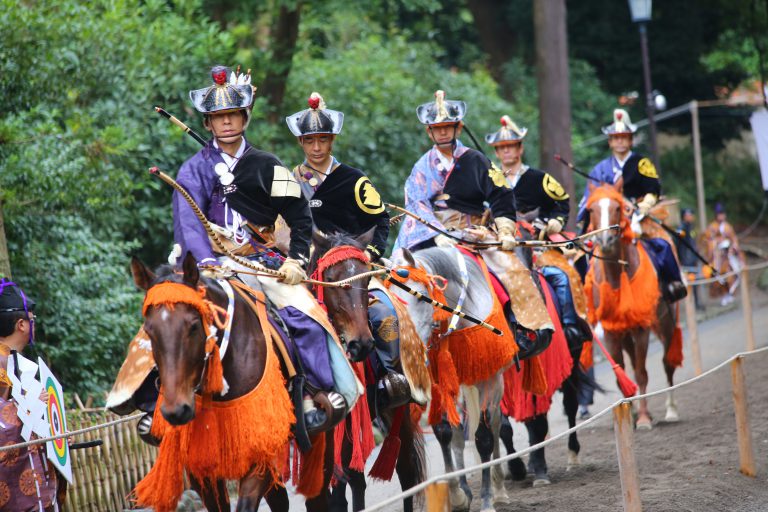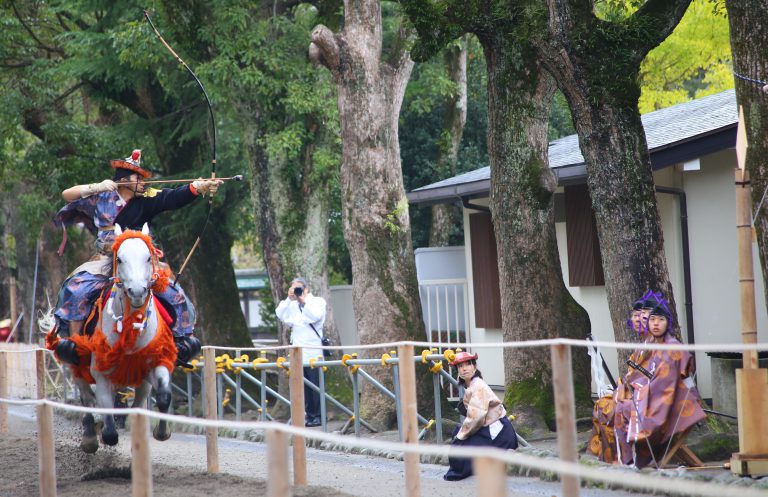 On Oct 30 the special Yabusame event for 2016 Todaiji temple Summit was held at Tsurugaoka Yachimangu Shrine.
Guest from Philippine and hosts of Kina Village happened to see this event.
Yabusame is a horseback archery event as a shinto ritual. Kamakura holds three times annually as regular events at Tsurugaoka Hachimangu Shrine, April, September and October.
Yabusame can be said "The symbolic event for Kamakura/Samurai period".
This time Yabusame event was a special occasion due to Todaiji Temple Summit held  once in years in Kamakura.