Welcome to the Nogami Family!
Watching the Ocean from the hillside with the harmony of "Sun", "Wave" and "Sand," feeling the freedom of the breeze.
Please sense the old capital of Kamakura and its history where Samurai government was held!

Classical Simple Japanese Life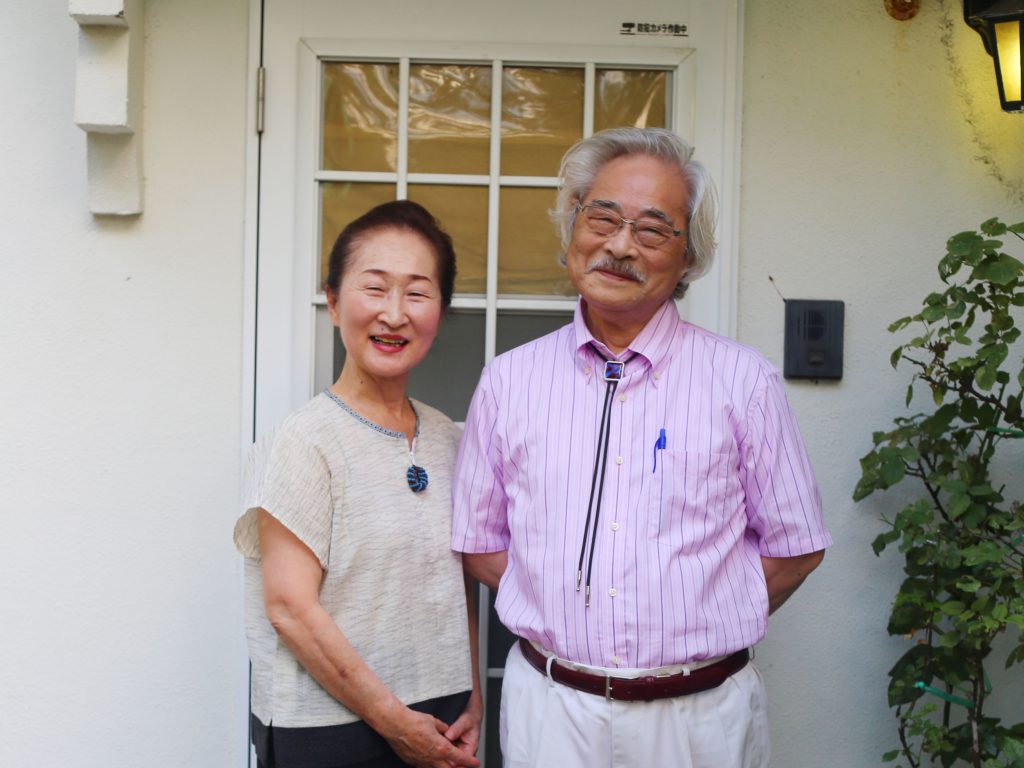 Mr. Koukichi & Kyoko Nogami are your host at the Nogami House. Nogami Family has lived in Shichirigahama for more than 45 years. Their way of living has been very fine and detailed in a classical Japanese style. The Nogami Family is a great host for you to experience a standard way of Japanese life style.
Local approach paths with ocean views to the house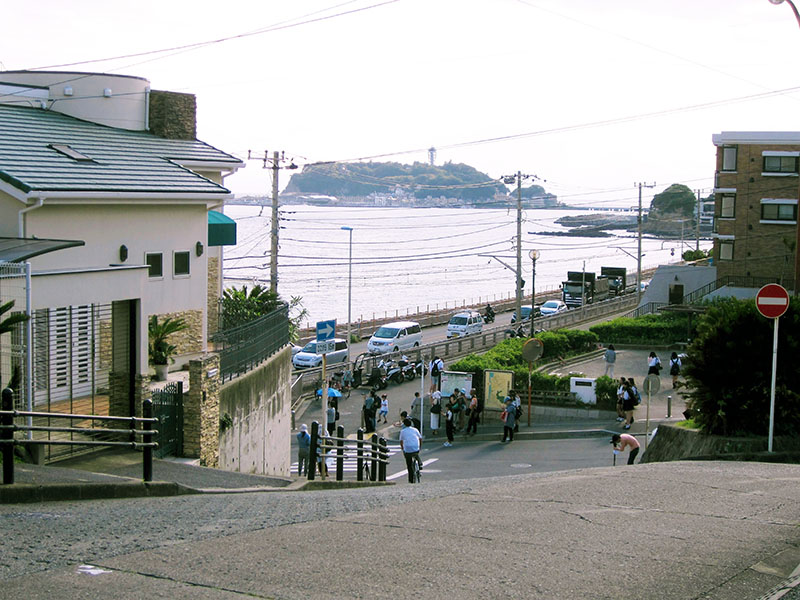 Nogami House is located on the hill with a view of the ocean, about a 6 minute walk to Shichirigahama station and 9 minutes to the ocean. The house was built with a mixture of Western and Japanese style 45 years ago. There is a little garden that the Nogami family grows vegetables for their family. You may be able to eat fresh vegetables from this garden.
Smiling & Fun Host Parents
Koukichi is a journalist and worked for one of most famous newspaper companies for more than 40 years. Koukichi loves Italy, Baseball and taking pictures. Koukichi still reports about High-school baseball competition which is actually comparable to American college football in popularity. He has a sense of humor in which he learned in Italy to entertain people. Kyoko has been an "Esthetician" besides Housewife and her hobby is a traditional Japanese dance. Kyoko also enjoys entertaining people. Koukichi & Kyoko are very much looking forward to meeting guests, especially from foreign countries. If you want to feel "at-home" atmosphere with friendly welcome, come to Nogami House!
Inamuragasaki/Shichirigahama/Koshigoe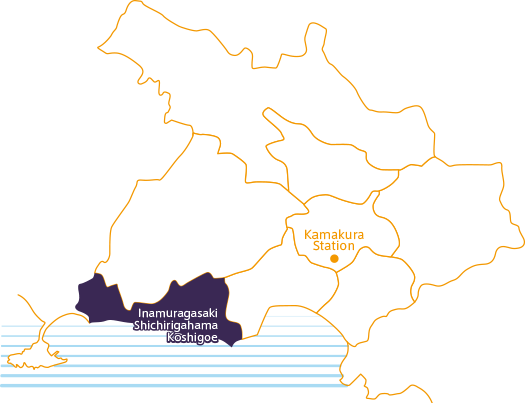 Inamuragasaki Area is a seaside little local surf towns. Most gorgeous thing in this area is the ocean view with Mt. Fuji and Enoshima Island. Sunset view in this area could be the most memorial experience in Japan. Although the famous seaside road, Route 134, goes along the seaside you will find scenic views used in movies, dramas and animations.
Access
Take Enoden from Kamakura station or Fujisawa station 10-22 min