Welcome to the Kawabe Family!
We would like to offer "Fun" and "Peaceful" atmosphere to all the guests!
Please come to the Kawabe House to feel and enjoy the ocean and greenery of mountains near Kamakura!
Please enjoy the experience of history and life of Kamakura!
We are looking forward to see you at the Kawabe House!

Traditional & Sophisticated Life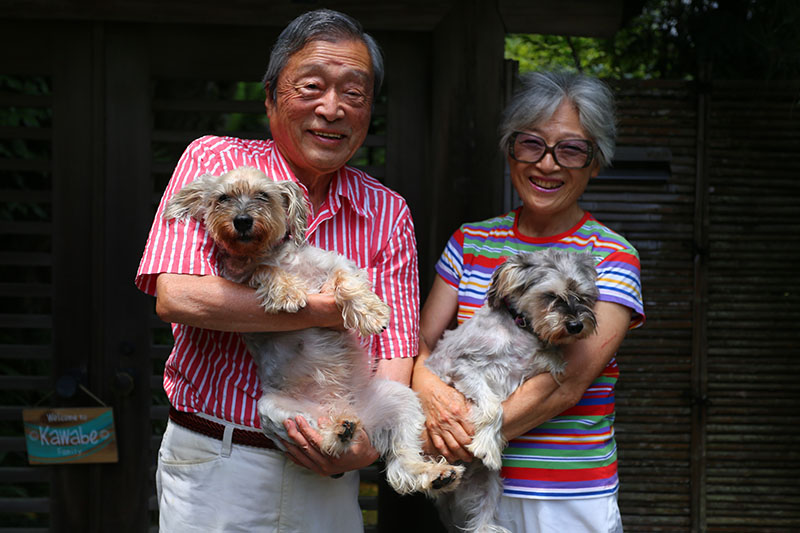 Mr. Kyoichiro & Mrs. Yoko Kawabe will be your host at the Kawabe House. They have lived in Inamuragasaki, Kamakura for about 45 years. They sincerely love and enjoy the ocean and nature of Kamakura. Their life is very fine and detailed in the very Japanese style of the good old days. If you want to experience and feel this unique Japanese atmosphere, Kawabe Family is the right host for you to stay with.
Peaceful Atmosphere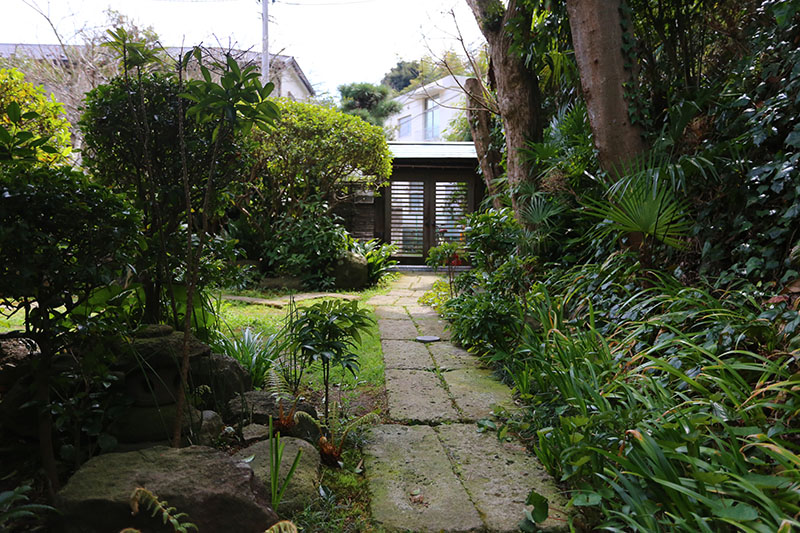 Kawabe House was built on the foot of a mountain 45 years ago with a mixture of Japanese and western style, although its garden and gate are pure Japanese style. Kawabe House is located in a quiet residential area filled with natural beauty of lush greenery. It is about a 4 minute walk from Inamuragasakistation and a 5 minute to the beach. You would feel peaceful and relaxed with a view of the garden and the mountain greenery from a wide-open living room.
Lovely Host Parents and Dog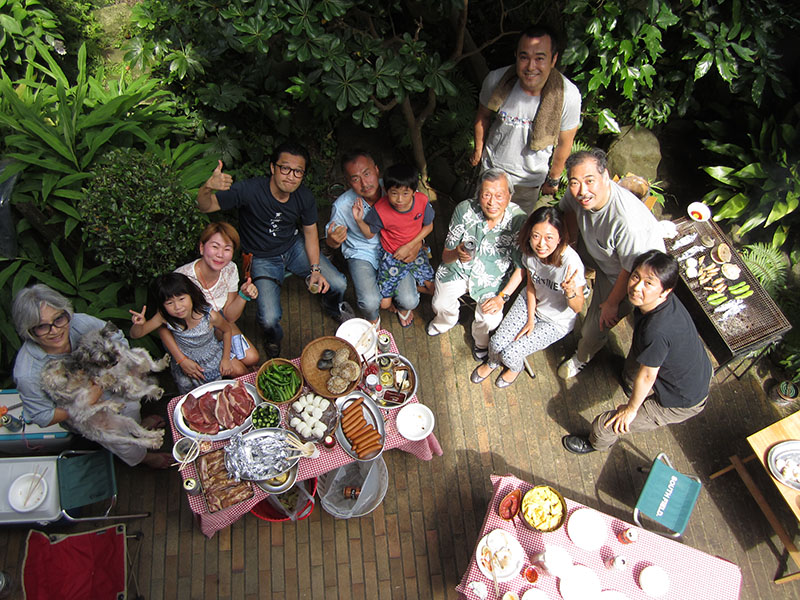 Kyoichiro loves travel, taking pictures, music and events. Kyoichiro even involves in music events held in Kamakura such as Hawaiian and Jazz events to cheer up Kamakura. Kyoichiro likes outdoor activities and entertaining people. He has held "At-home BBQ party" every single year and invited people for about the last 50 years. Yoko is born and grown-up in Kamakura. Since Yoko has been a housewife for more than 50 years, she is a super-expert as a housewife, especially cooking, to offer hospitality naturally to people. Therefore Yoko's lifeworks are making "Haiku" Japanese poem, entertaining people, Yoga and pray for "That Peace May Prevail On Earth". She is really looking forward to meeting diverse guests from all over the world by joining this program.
Inamuragasaki/Shichirigahama/Koshigoe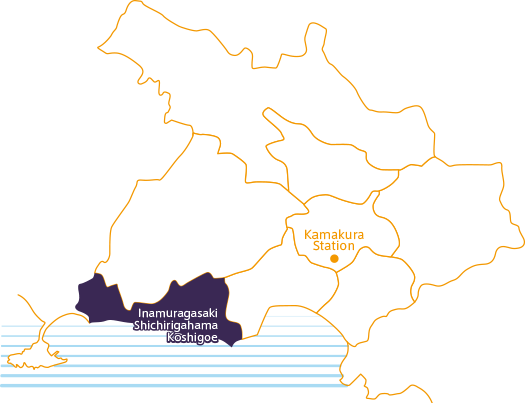 Inamuragasaki Area is a seaside little local surf towns. Most gorgeous thing in this area is the ocean view with Mt. Fuji and Enoshima Island. Sunset view in this area could be the most memorial experience in Japan. Although the famous seaside road, Route 134, goes along the seaside you will find scenic views used in movies, dramas and animations.
Access
Take Enoden from Kamakura station or Fujisawa station 10-22 min