Welcome to the Goto House!
Please enjoy the "Kamakura Seaside" environment at the Goto House which is only a few minutes' walk to the beach and station!
The Goto House has and can provide privacy.
You can enjoy your time privately or, we as your host can support your stay by enjoyable interaction.
You are welcome to enjoy Kamakura either way!
Mayoko Goto & Hajime Ota

Comfortable environment
Mrs. Mayoko Goto and her brother in law, Mr. Hajime Ota, will be your host at the Goto House. Mayoko has lived in Inamuragasaki, Kamakura, since early childhood from the 1950's. She knows Inamuragasaki area well including old Inamuragasaki and can share stories with you. Hajime agreed with Kina Village's concept and joined this program to make your stay comfortable and enjoyable.
Spacious private unit with a nice garden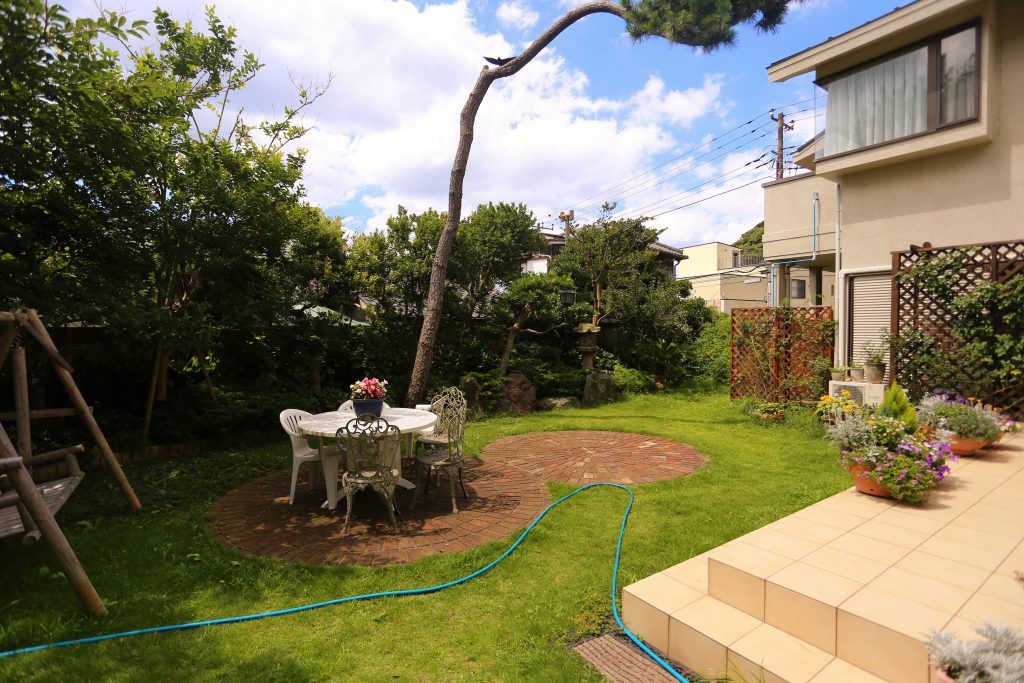 The Goto House location has easily accessible to the station, beach, local restaurants and convenience store. It is 1 min walk to Inamuragasaki Station and 2-3 min walk to Inamuragasaki Beach. The House is a Two-story house built in Japanese modern western style about 30 years ago. Their beautiful Japanese garden is accessible to Guests. The space you will be staying is a private unit on the second floor of the Goto House. It has two bed-rooms, living room, dining room, bathroom and other standard house facilities.
Friendly support by Hajime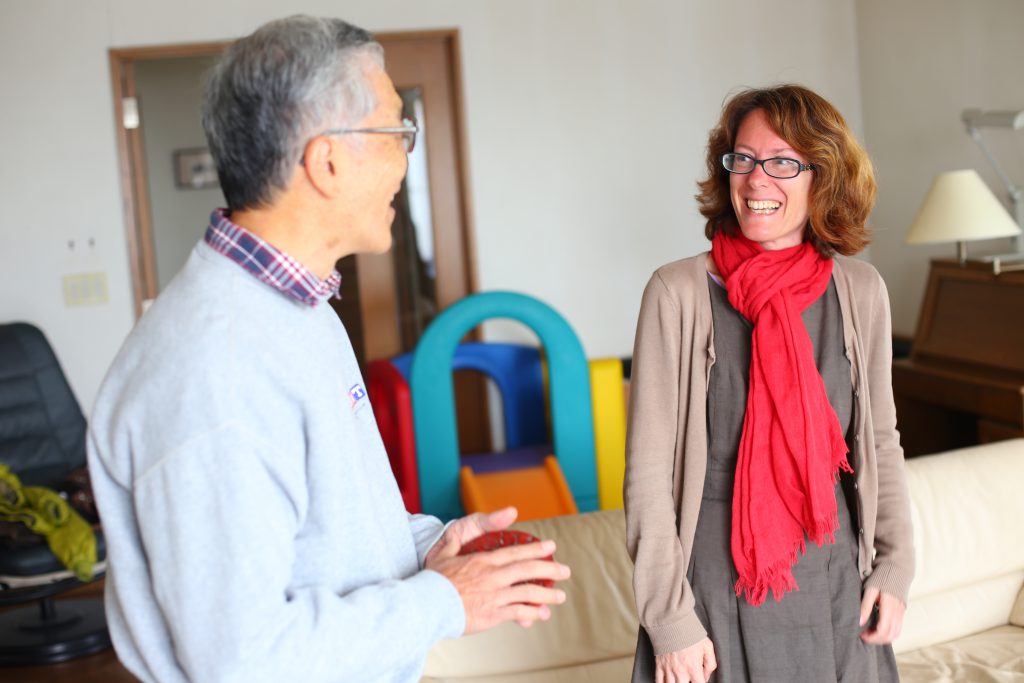 Hajime will be a great host to interact with and for a chat! He is over 70, worked in England and the US. He even experienced studying at Stanford University as an exchange student during college. He looks forward to interacting with guests from all over the world to talk about not only historical or cultural matters but also many kinds of subjects. He could even take you on a tour of Kamakura upon your request.
Inamuragasaki/Shichirigahama/Koshigoe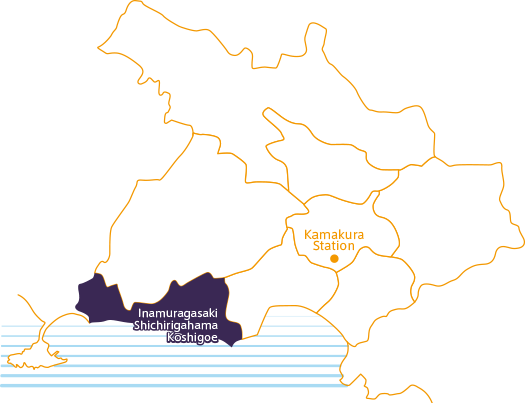 Inamuragasaki Area is a seaside little local surf towns. Most gorgeous thing in this area is the ocean view with Mt. Fuji and Enoshima Island. Sunset view in this area could be the most memorial experience in Japan. Although the famous seaside road, Route 134, goes along the seaside you will find scenic views used in movies, dramas and animations.
Access
Take Enoden from Kamakura station or Fujisawa station 10-22 min