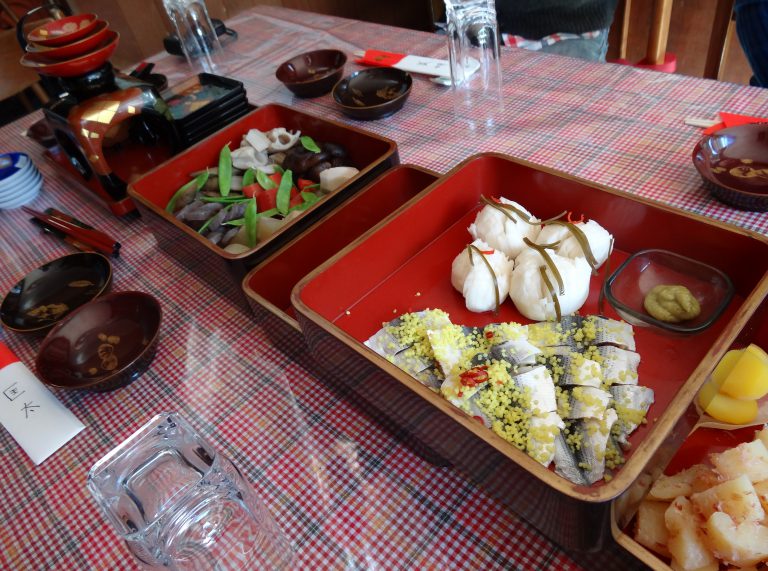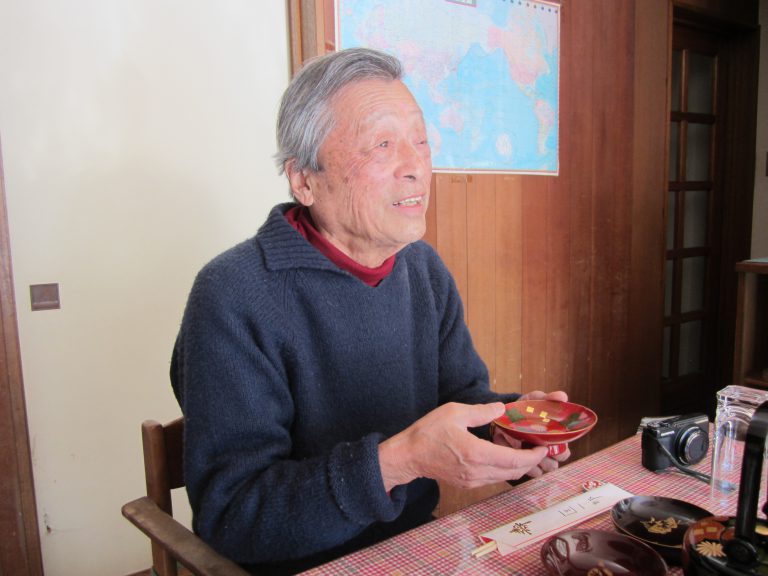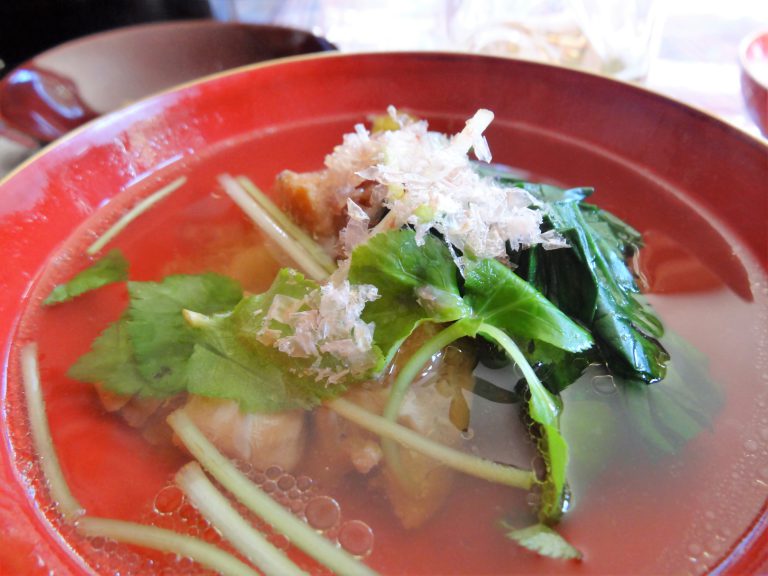 New Year's Day / New Year holidays is probably the biggest family event in Japan traditionally, supposedly still it is. The whole family and/or relatives come together to celebrate the New Year. For most Japanese people, it is regarded as a custom rather than a religious act.
The Kawabe Family of Kina Village hosts had a New Year's gathering on January 1, New Year's Day.
Kawabe parents, their daughter's family and son's family all got together in the morning of New Year's day for New Year greeting.
We had "Otoso", a zip of Japanese sake as a kind of herbal medicine for the year, at the beginning of meal with individual New Year's resolution and "Osechi", the traditional new year meal.
<Top Pic> Kawabe Mom's homemade "Osechi"
"Osechi" is specially prepared New Year's food, beautifully arranged in lacquer boxes. Many of the delicacies inside are named in hopes for the families health and prosperity.
<Middle Pic> Kawabe Dad having "Otoso"
<Bottom Pic> Kawabe Mom's homemade "Ozoni"
"Ozoni" is a soup with rice cakes and is cooked in various ways according to regional & family custom. One of "Osechi" food
We went to Tsurugaoka Hachiman Shrine in Kamakura as our "Hatsumode" in the afternoon of January 1, very crowded.
Most of Kamakura locals go to Tsurugaoka Hachiman Shrine for "Hatsumode".
"Hatsumode" is a New Year's visit to a Shinto shrine for a prayer.
Other New Year holidays customs:
"Kouhaku Utagassen"
We are traditionally costumed to stay home together with family in the evening of New Year Eve to watch TV program "Kouhaku Utagassen", Red and White singing contest, annual contest between male and female popular singers on New Year's Eve (sponsored and broadcast by NHK). You are possible to know which songs and singers were popular in a past year.
"Toshikoshi Soba"
We eat soba noodles called "Toshikoshi Soba" (year-crossing soba) to wish for a long lasting life.
You may want to experience it for 2018 with some of Kina Village Host Family.