Welcome to the Yamauchi Family!
We sincerely enjoy our happy family daily life near the ocean in Kamakura.
We even enjoy an ocean view from our house!
Do you want to join us as a part of our family?
We would like to put you into our family naturally, even though you are from a different country or culture.
Even though we can't really treat you as special guest because we still have small kids to look after, but let's have a great time together at our ocean-view home.
Homestay with a local family with 3 kids at Shichirigahama, Kamakura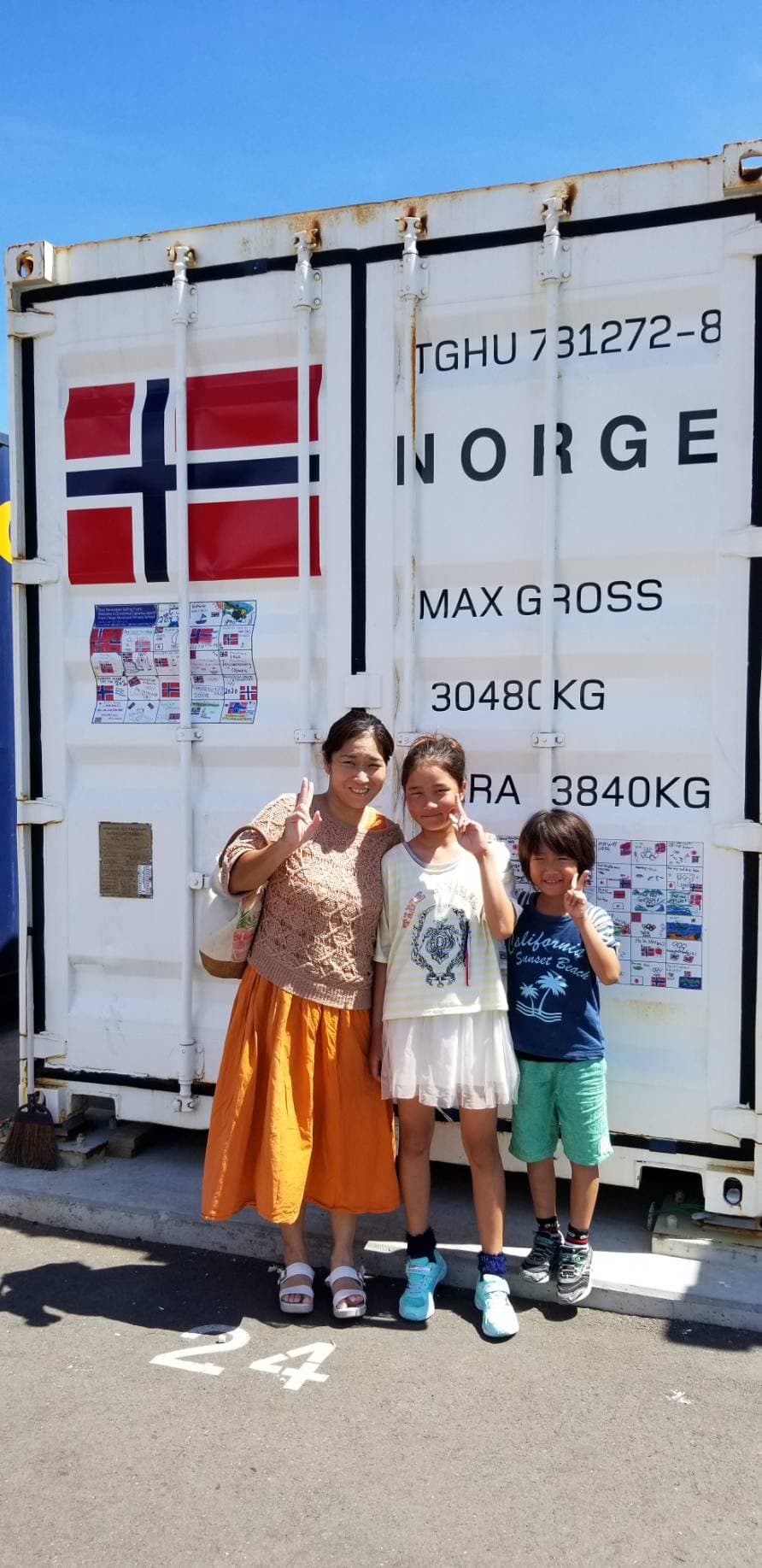 Your host family is Mr. Takahiro & Mrs. Kae Yamauchi, second daughter Ayaka(born 2006), their third daughter Neo(2009) and the youngest son Raito(2012). They also have an oldest daughter but she already left home to live in Kumamoto to work even though she was the only English speaker. Also Takahiro doesn't come back home on weekdays due to hard work, as a result Kae and three kids are staying home all the time and would welcome you and want to look after you. Kae is happy to do daily housework such as laundry and cooking for all the family including you. This is a standard homestay, welcoming you as a part of family. This is the best for those who would like to experience Japanese daily life in a Japanese home with a Japanese family.
Panoramic Ocean view from windows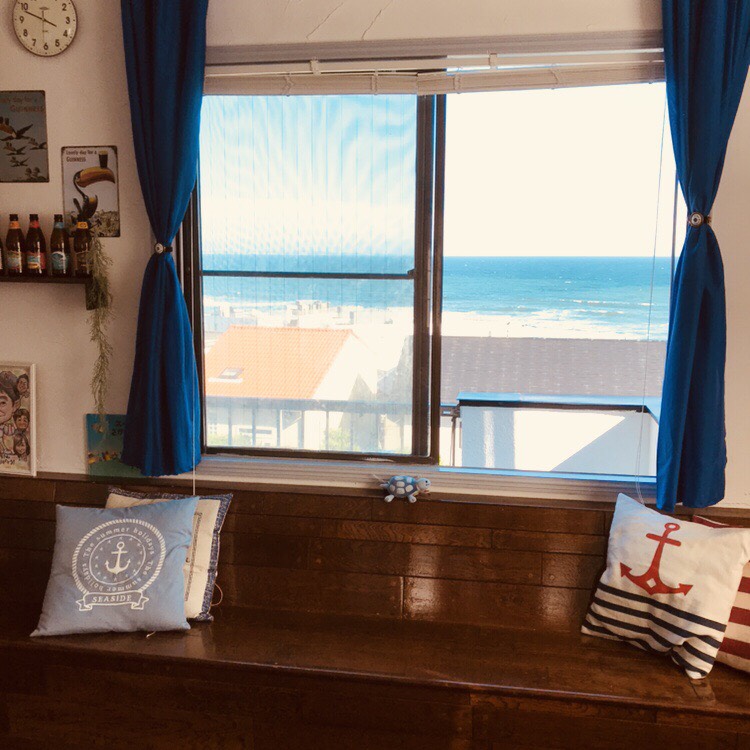 The Yamauchi House is located on a hillside, just a 3 minutes' walk to Shichirigahama Station of Enoden Line. You just walk along train line for 50m and walk up on steps for another 30m to the house. You will then have a panoramic ocean view from the house. Great location to do sightseeing in Kamakura with easy public transportation and enjoy a life near ocean, just a 5 minute walk to the ocean. The Yamauchi House is modern 2 story-house, built in 1983 by a Japanese induvial who was on the Japanese sailing team during the 1964 Tokyo Olympics. You would see some interior which reminds you of Yacht. On 2nd floor you will have views of the ocean, Yacht and even sometimes Oshima Island under the clear blue sky from Living room and Dining room.
The Yamauchi Family enjoy life in Kamakura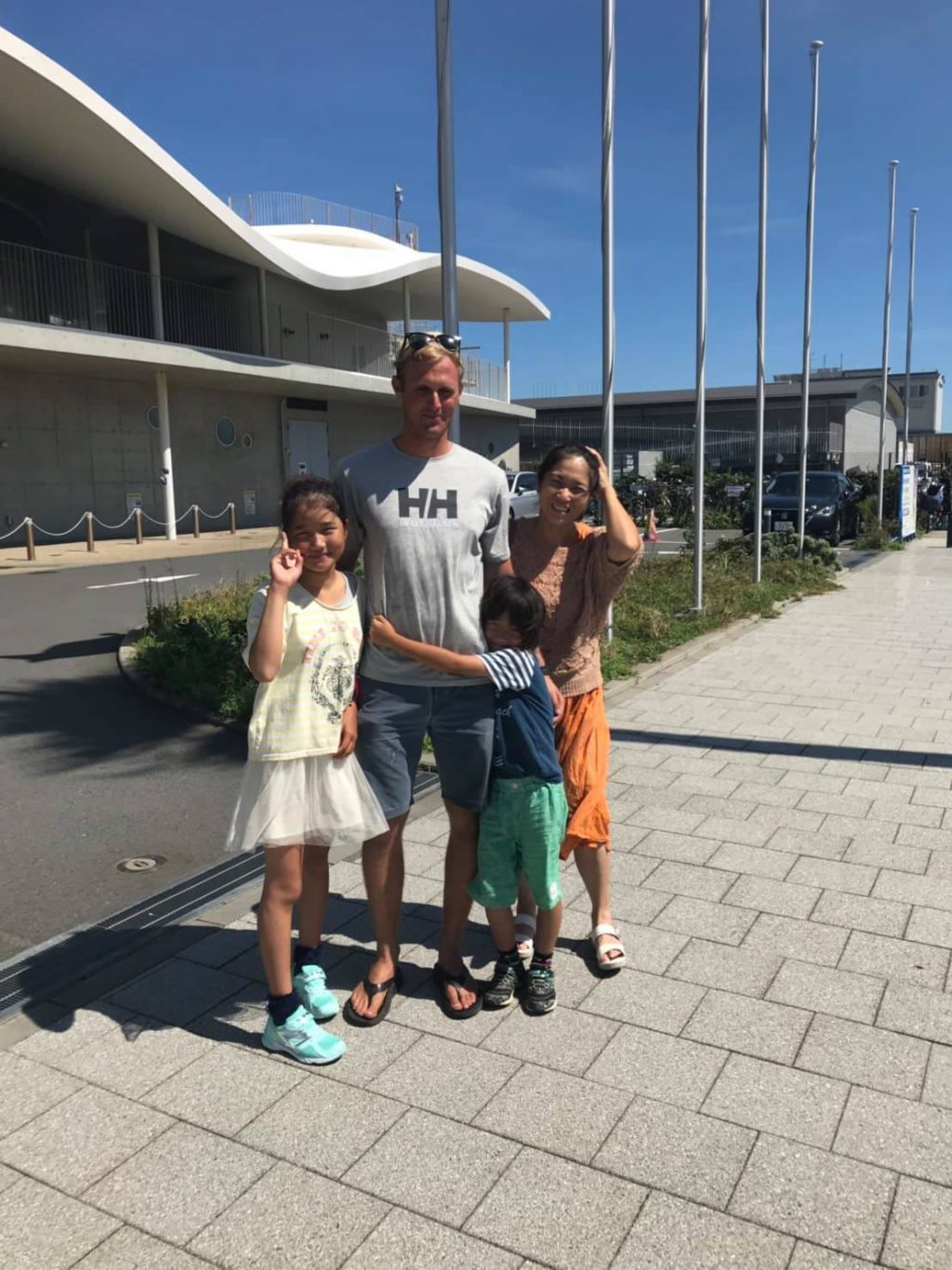 The Yamauchi Family moved to Shichirigahama, Kamakura from Nakameguro, Tokyo in 2017 to enjoy life near the ocean instead of city life. After moving to Kamakura, Takahiro does his hobby, surfing, more often than before and Neo started sailing. In 2019, for 3 weeks, they even hosted a member of the Norwegian sailing team who was preparing for 2020 Olympics. Kae has a plan to do some Bento and/or Japanese cooking events to have a good time together with guests She is skilled and loves cooking because her mother owns a few restaurants with good reviews in Tokyo.
Inamuragasaki/Shichirigahama/Koshigoe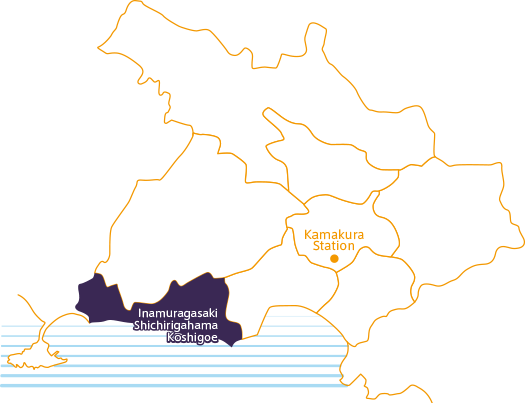 Inamuragasaki Area is a seaside little local surf towns. Most gorgeous thing in this area is the ocean view with Mt. Fuji and Enoshima Island. Sunset view in this area could be the most memorial experience in Japan. Although the famous seaside road, Route 134, goes along the seaside you will find scenic views used in movies, dramas and animations.
Access
Take Enoden from Kamakura station or Fujisawa station 10-22 min